Main usage
It is suitable for hard woods like broad leaf trees. By using hot water and low drying temperature, it is possible to produce high quality material.
Object items

Hardwood furniture, flooring material, ceramic, food, cosmetics,…
The mechanism of Vacuum and hot air dryer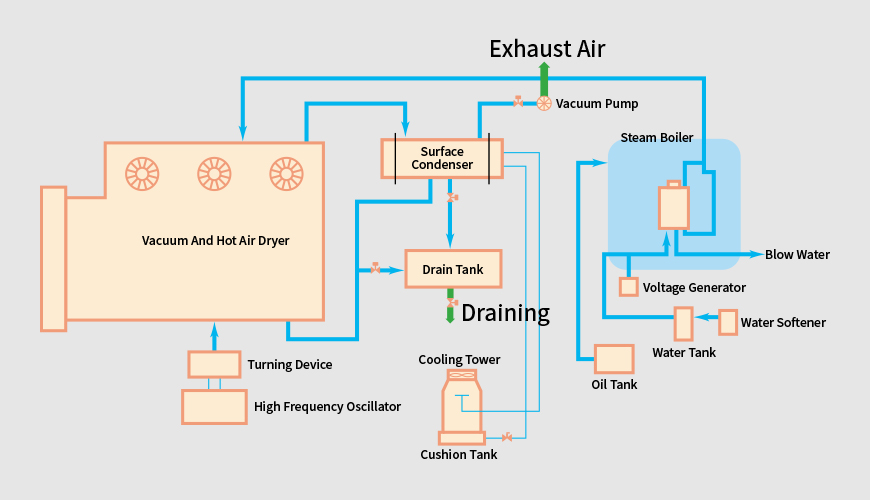 Features of Vacuum and hot air dryer
The number of days required for drying can be shortened, compared to conventional steam dryer.
Discolorations of material can be suppressed by drying with low temperature.
Steam and hot water is available as heat source. For high temperature, steam is used, and hot water is used for lower temperature.
It is also possible to add high frequency heating method in option.
We can provide test in advance depending on customer's requests.
We conduct tests to propose our customers the product that suits their expectation best.
Expense for testing varies depending on its contents and terms. We are flexible, so please consult with us.