The mechanism of Vacuum and high frequency dryer
Woods are heated by the molecular motion of the moisture inside the woods, which is caused by high frequency waves.
By utilizing the fact that the electrical resistance of wood becomes bigger and the voltage become high, drying automatically finish, when the voltage achieves the setting value.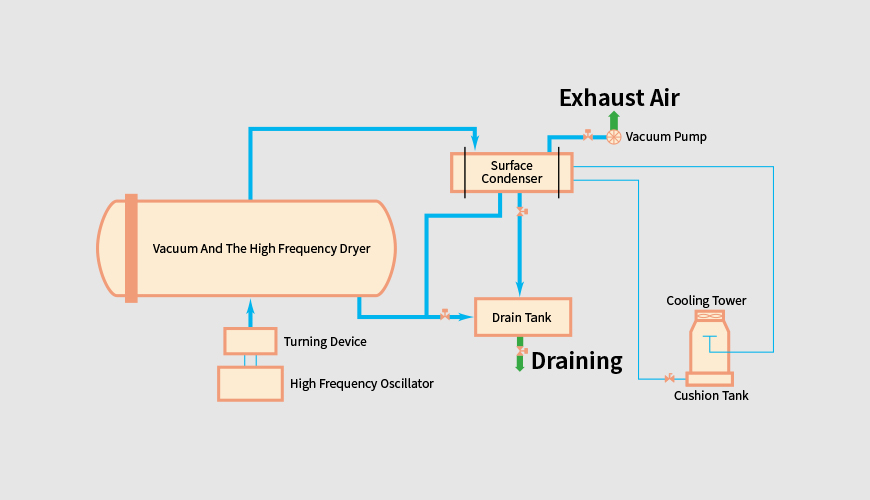 After material are invested to this machine, it is heated by high frequency wave, while reducing the pressure inside by the vacuum pump.
The evaporated moisture is condensed in the surface condenser, and it will be discharged as drained water after being collected in the drain tank.