The mechanism of Vacuum and pressure impregnation machine for wood (Dry)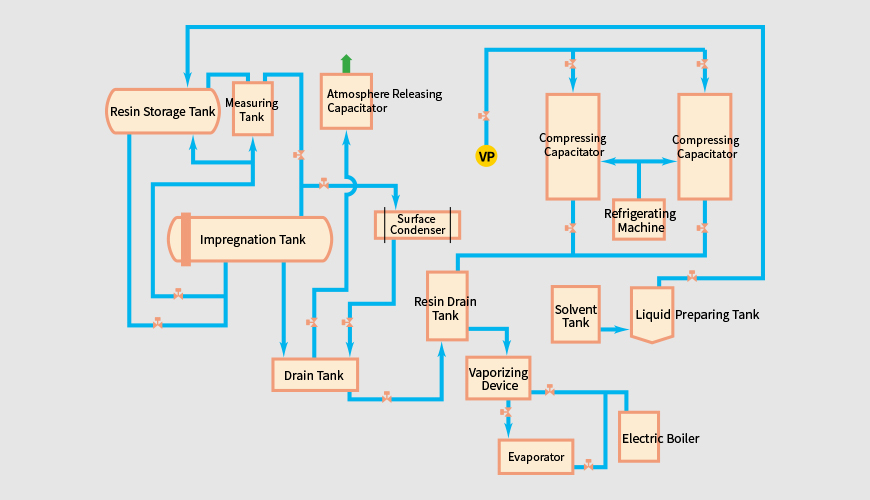 After dried materials(woods) are set, the air insides the woods will be extracted by reducing pressure.
By using a pump, chemical solution will be injected with pressure into the vacant space that was created by the extraction.,
When injection is completed, the solution will be drained, and heating with high frequency starts.
Finally the solvent permeated to the woods will be vaporized by heating to be recollected.