The mechanism of Vacuum and pressure impregnation machine for wood (Wet)
After materials(woods) are set, the air insides the woods will be extracted by reducing pressure.
Chemical solution will be injected with pressure into the vacant space that was created by the extraction.
There are two way of pressurizing. One is liquid pressurizing, which is way to pressurize with liquid chemical by using pumps with the impregnation tank filled with the chemical solution. Another is air pressurizing, that is way to apply pressure by using air compressors.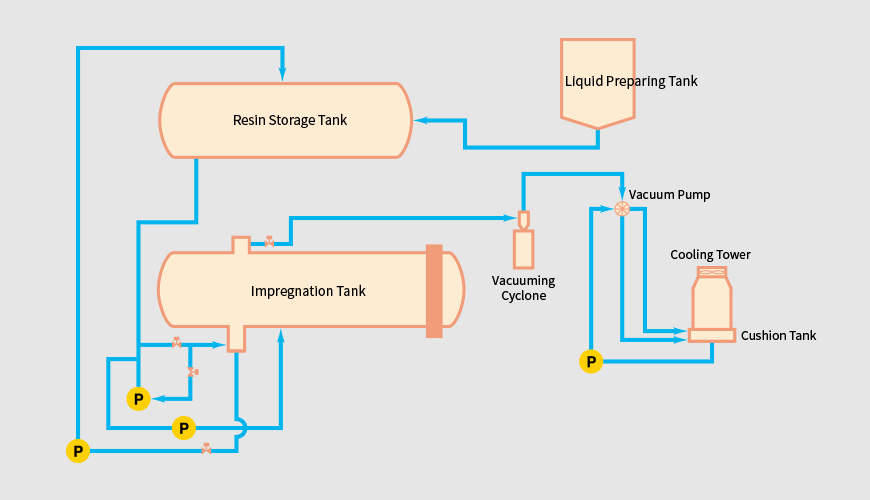 In case of liquid pressurizing type
Materials are set onto the wheeled platform in a tank and then decompressed. With this decompressed state, the chemical liquid are filled to the tank. When the tank is filled with the solution, pressurizing stars by using a pump.
Pressurizing cycle can be managed by either setting time or setting injection amount with a flow meter.
In case of air pressurizing type
Both materials and chemical solutions are set in a square tray, and the tray is put into the impregnation tank.
After reducing a pressure first, then pressure will be applied by compressed air.
The operation cycle is managed by time setting.