The mechanism of Vacuum concentration machine
The boiling point of water increases when external pressure is high and decreases when it is low.
The heated solution can be concentrated at low temperature by heating under decompressed condition.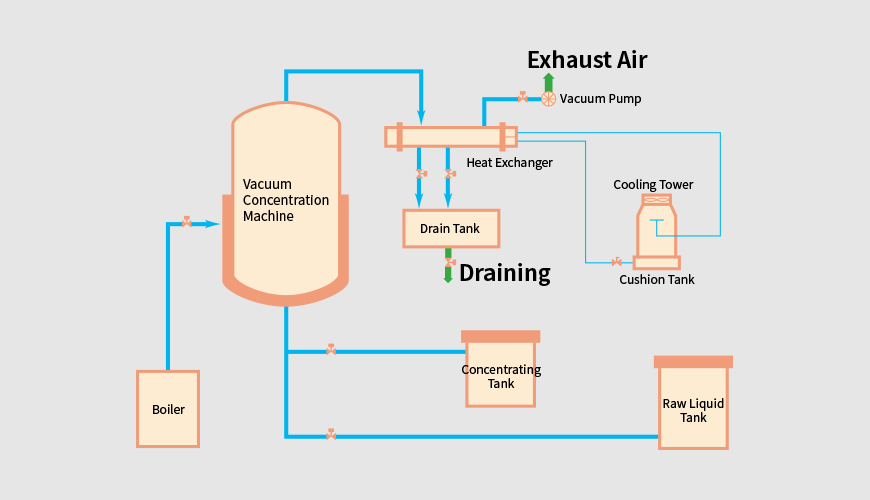 After materials are injected, vacuum pump will be started to decompress inside of the main tank , so that the boiling point of water in solution supplied decrease.
By setting a mixer inside the tank, it is possible to refrain the boiling of the solution.
The evaporated water is condensed at a surface condenser through a cyclone, and will be discharged as a drained water after collected in a drain tank.