The mechanism of YKD series, high speed paddle dryer
The paddle rotating at high speed increases the surface of the drying material by crushing it, to speed up drying(30-60 seconds).
This machine can dry materials without raising its temperature, the deterioration and discoloration of drying materials can be minimum.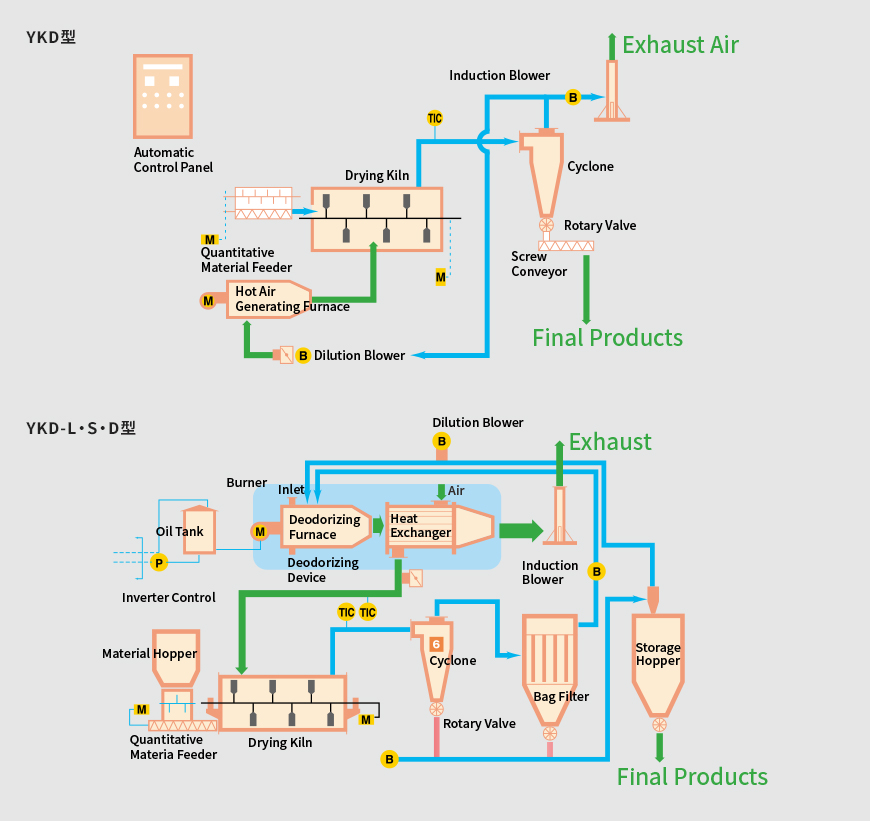 At the same time that materials are injected into the drying kiln from the supply device, 300~450℃ of hot air blows from a hot air generating furnace. This hot air, together with stirring by high speed rotating paddles, the moisture contents of material can be decreased from 80% to 8%.
Dried materials are to be separated through a cyclone and a rotary valve, and sent to next process.
A part of the exhausted air will be returned to the hot air generating furnace, and reused as a heated steam by heating. By using this heat recollection system, its running cost can be reduced by 10-20 %.