The mechanism of Vacuum cooler
The evaporation temperature decreases when the pressure of the air is lowered. This machine uses this properties to evaporate the water on the surface of foods and cool them.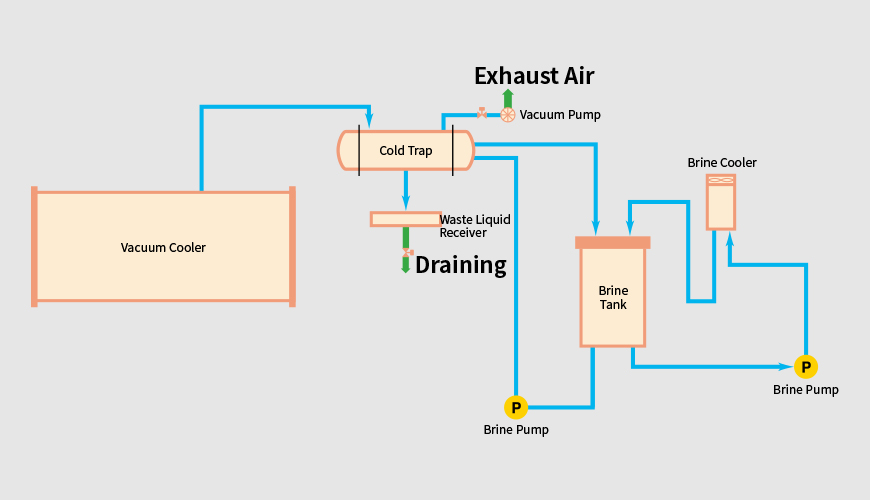 After materials are set inside the machine, vacuuming pump will be started to decrease the pressure of the chamber and the materials are cooled consequently.
The evaporated moisture will be captured inside a cold trap and be discharged from liquid receiving container, in a liquid state.